Hidden AirPower images with iPhone XS and AirPods discovered on Apple's website
---
Sourse code from the AirPods page of Apple's Australian site has uncovered a previously unseen image of AirPower with an iPhone XS and new AirPods wireless charging case on it, further fuelling speculation Apple is preparing for an imminent launch of the wireless charging mat.
Shared on Twitter by Michael Bateman, the image reveals some very minor changes have been made to the design of the on-screen charging interface, with the time removed from the screen after initially being placed on the mat, and the 'Charging Case' label has been renamed to 'AirPod Case'.
The image is referenced as <figure class=image-wireless-airpower>.
A similar AirPower image with an iPhone X was removed from the AirPods webpage yesterday after Apple released an updated version of AirPods with "Hey Siri" support and a new optional Wireless Charging Case.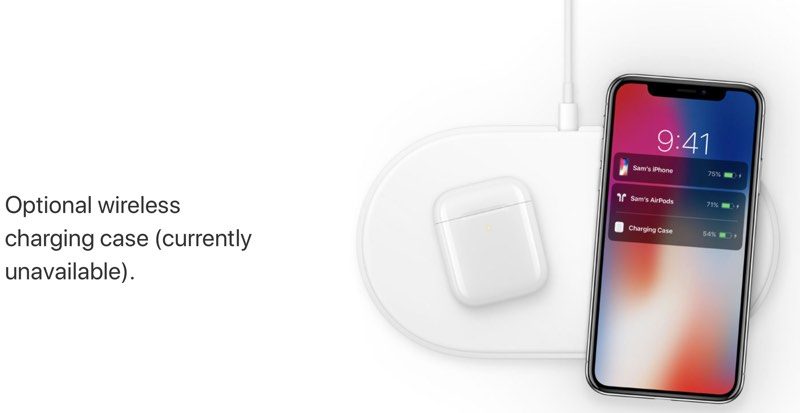 Despite the new discovery AirPower still remains unavailable. Some had suggested that following three days of hardware releases Apple would release the long-awaited wireless charging mat today, however so far Apple hasn't dropped any new hardware or Apple Store updates.
At this point it looks as if AirPower is almost ready to drop. Code within the soon to be released iOS 12.2 software update showed "significant changes" to the wireless charging code that includes "code responsible for identifying that two devices are charging on the same mat,".
---
Trending Now
You may also like