How to see your bank balance in the Wallet app on iPhone
---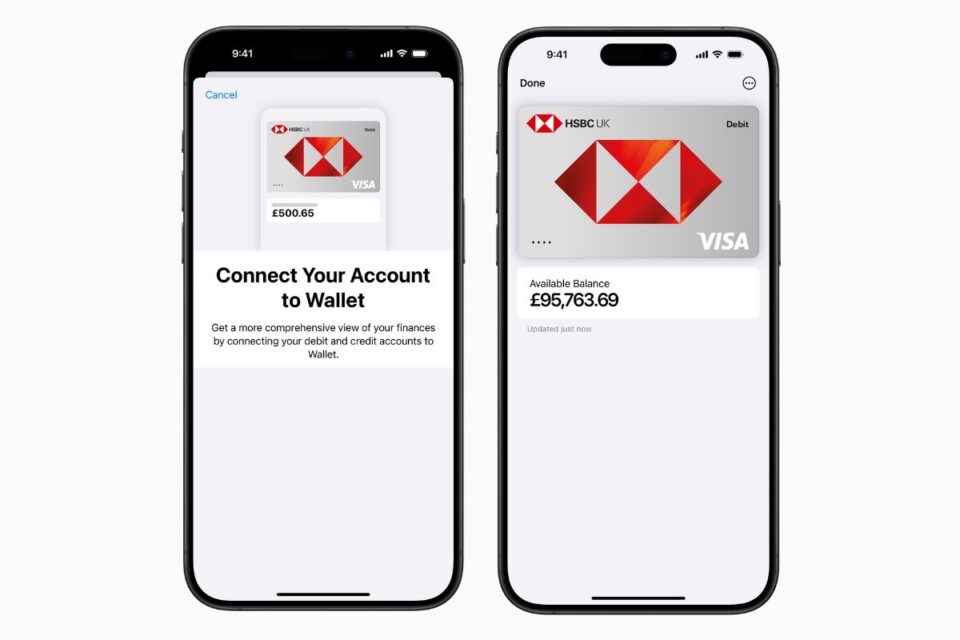 With iOS 17.1, Apple has added the ability to show bank balances in the Wallet app on iPhone, allowing users to see their latest transactions, debits, deposits and balances from the Wallet app, without signing-in to their banks respective mobile app.
The new feature, available only in the UK, requires banks to support the country's Open Banking API, which allows Apple to show information within the Wallet app after authenticating with the bank. At present, supporting banks include Barclays, HSBC, Lloyds, RBS, Monzo, and Starling.
The bank balance feature will also show users their remaining credit balance if they are using a credit card.
How to see your bank balance in the Wallet app on iPhone
Open the Wallet app on an iPhone running iOS 17.1 and add a bank card to the app
Should the card be issued from a supporting bank, tap the card on-screen and select Get Started
Tap Continue to connect your account to Wallet, view the permissions prompt and select Continue a second time
When automatically redirected to your banks app, grand Wallet permission to access your account details
Once the permissions have been accepted, you will be automatically taken back to the Wallet app where your balance will be shown when tapping the card on-screen.
To view transactions, debits, deposits and balances, users need to simply select the card on-screen where information will appear. As the feature uses the Open Banking API, the Wallet app will display a history of transactions, including those dating back up to two years.
Note that anyone who has access to your phone will be able to see bank balances from the Wallet app.
---
Trending Now
You may also like