Feature Request: iOS 13 to include macOS Mojave Dynamic Desktop-like wallpapers for iPhone and iPad
---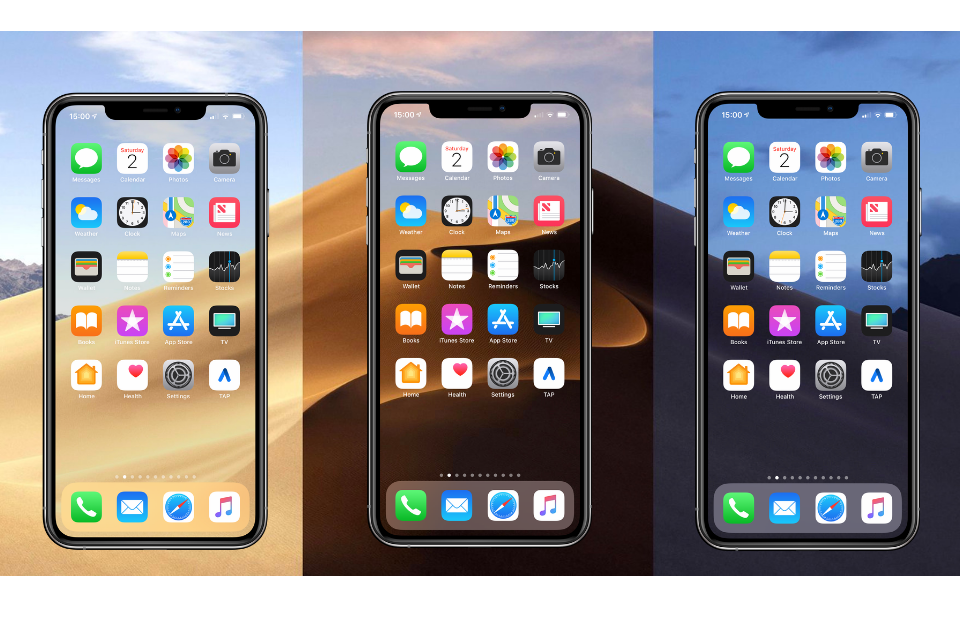 As we inch closer to Apple's annual Worldwide Developers Conference, WWDC, were beginning to get our first set of rumours and reports claiming to give us an insight into what to expect from Apple's next major iOS update, and one feature hot on my wish-list is a set of macOS Mojave Dynamic Desktop-like wallpapers for iPhone and iPad with iOS 13.
While support for dynamic wallpapers have been around since iOS 7, so far Apple has kept time changing wallpapers like those found on macOS Mojave exclusive to the Mac. For now, Apple allows users to set a Live Photo as their Lock Screen image that moves/animates when pressed, or select a basic Dynamic wallpaper from Settings in iOS which sees a set of animated bubbles move across the display of a device when a user tilts or adjusts the position of their iPhone.
Apple introduced Dynamic Desktop, a cool feature that adjusts the desktop image on a Mac accordingly with the time of day with macOS Mojave in 2018. The feature, shown below, changes a Mac users desktop image so that in the morning the desktop image is bright and light, but as the day turns into night the background image darkens to reflect how a real-life scene would appear.
Dynamic Desktop-like wallpapers for iPhone and iPad would work beautifully with Dark Mode on iOS, again something currently exclusive to the Mac as part of macOS Mojave, although luckily reports from Bloomberg suggest Dark Mode will come to iOS within iOS 13, alongside major iPad enhancements such as a new iPad home screen, the ability to tab through multiple versions of a single app like pages in a web browser, and improvements to file management, alongside upgrades to the CarPlay system.
Like the sound of iOS 13 featuring dynamic time changing wallpapers? Let us know in the poll below, and share any other iOS 13 features you'd like to see in the comments.
Would you like Apple to introduce macOS Mojave Dynamic Desktop-like wallpapers for iPhone and iPad as part of iOS 13?

— The Apple Post (@TheApplePost) February 2, 2019
---
Trending Now
You may also like